---
2012-2014 AAUW Texas Branch REAP Achievement Awardees

Arlington, Austin, Dallas, Denton, El Paso, Ft. Bend County, North East Tarrant County,
North Harris County, Plano/Collin County, Southwest Dallas County, Tarrant County,
Tyler, West Harris County
---
Thanks to the Members of the 2012-2014 State Board
for a Tremendous Biennium!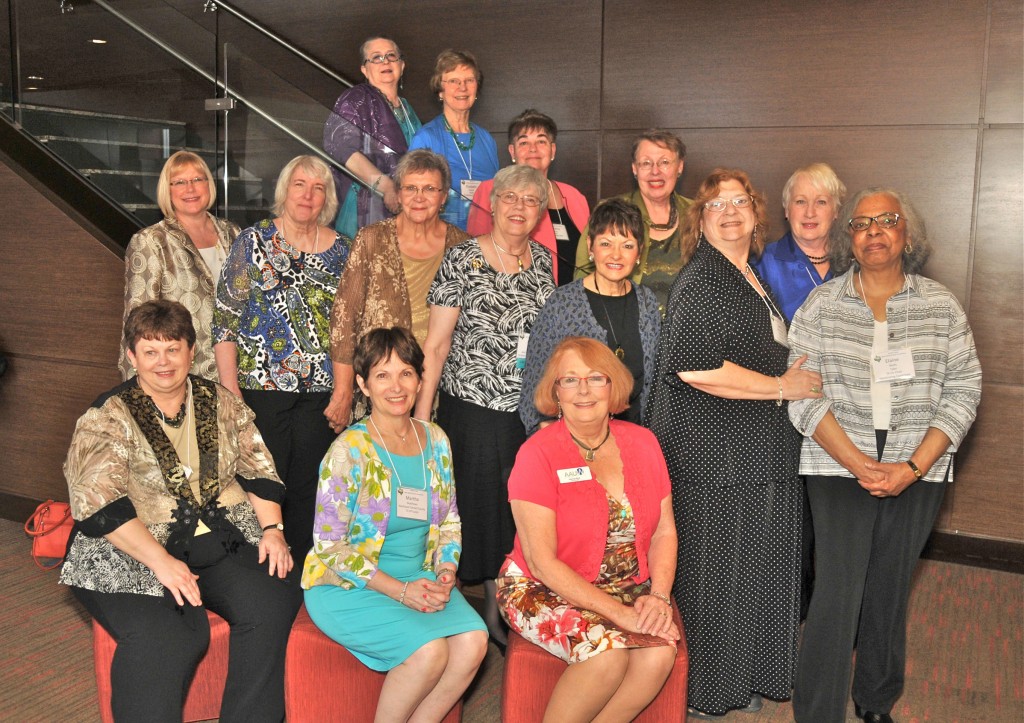 ---
AAUW Texas 46th Biennial State Convention
April 25 – 27, 2014
2014 AAUW Texas convention Site – Hurst, Texas
The BEST Stuff is in the MIDDLE!! – see REAP application and convention program advertising call at end of this page and Convention registration form below

DOWNLOAD
Flyer for branch newsletters
DOWNLOAD
Convention Registration Form
If paying by check, use the registration form linked above for instructions. To pay with PAYPAL, please make your selections below. Please select the $5.00 PAYPAL fee to help defray those costs.
When your PAYPAL transaction is complete, enter the PAYPAL confirmation number on a copy of the convention registration form and e-mail it to the Registrar. Looking forward to seeing you in HURST.


Convention Hotel Hyatt Place – make your reservations EARLY.  Special AAUW rate at this link.  Deadline for special rate: March 20

Come and go via shuttle, or walk—one long block.
Map and directions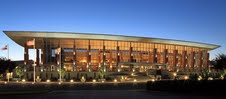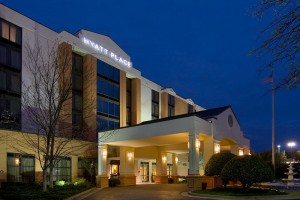 Hurst Conference Center – Saturday, Sunday events.
Map, directions, parking
AAUW Texas Convention Team

HOST: Northeast Tarrant County Branch
DEAR AAUW TEXAS BRANCH PRESIDENTS AND OFFICERS,
Have you visited your newly revised AAUW Texas website recently?  https://aauw-tx.aauw.net   If not, please do!!  The registration information for the April convention has been posted!  There is also information about convention housing, submitting your REAP information and how to advertise your branch in the convention booklet.
Please share this information with the members of your branch.  I know everyone wants to take advantage of the Early Bird registration which is under $200.  This includes lunch and dinner on Saturday.  Breakfasts are included with the $99 hotel rate.  Parking is free at the hotel and the Hurst Conference Center which is one block from the hotel. Convention attendees will have the opportunity to tour the National Cowgirl Museum and Hall of Fame in Fort Worth on Friday afternoon before the convention starts.
Conventions are always a combination of work and play, and your convention planners have great speakers and workshops lined up.  There will be lots of vendors to shop with between events, old friends to reconnect with, new friends waiting to be met. Look for your UWT, coming soon to your mailbox and online, to read all about it!
Remember, it's important that all our branches are represented as there will be elections for the state board. But one does not need to be a delegate  to attend.  Come and learn more about YOUR AAUW from state and national speakers.
Looking forward to seeing everyone in April,
Gloria Long
NETC President
REAP the Benefits of Your AAUW Membership
We REAP the benefits of our AAUW membership through Research, Education, Advocacy and Philanthropy.  AAUW Texas seeks to recognize all the ways our Texas branches sow the seeds that reap benefits for our members and all women and girls in our communities.
This recognition program is just that…recognition of the work your branch does to level the playing field for women and girls through research, education, advocacy and philanthropy.  This is not a competition…it is a way of acknowledging what you do and sharing your ideas with branches in other communities.
All branches who submit a REAP application will be recognized at the AAUW State Convention in Hurst in April.  List and describe briefly in each section the actions that demonstrate your branch commitment to Research, Education, Advocacy, and Philanthropy.  You do not have to complete all sections.  Use additional space if needed.
Deadline: Extended to March 15, 2014
Send electronically (preferred) to: Jackie Littleton, Branch Services Officer
Convention Program Advertising Call
Honor your newest or oldest or in-between members. Create awareness of your best projects. Celebrate branch achievments. An ad in the program book for the 2014 AAUW Texas State Convention April 25-27 in Hurst is an inexpensive way to let all AAUW Texas members share in your successes.  A "branch special" three-line ad is available for $10 or a quarter page for $35.  Deadline for ad copy is March 1, 2014.