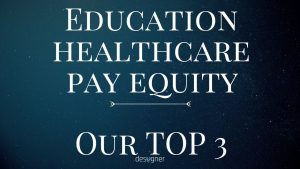 Thank you for visiting the AAUW Texas Public Policy page. We look forward to sharing this space with you. We hope this page will serve as a tool to better equip you, your branch and community. Our focus areas for the year are Education, Healthcare and Equal Pay. It is our goal to actively track legislative bills and build stronger relationships with our local and state leaders.
EDUCATION
Education remains a hot topic for our nation and state. From school vouchers to STEM for girls to Title IX our work continues to be imperative in shaping the future for girls and women in education. Members across the state are drafting letters to our representatives voicing concerns as it relates to the current education climate.
Our institutions K-12, and Higher Education are urged to review and enforce initiatives, programs and staff dedicated to increasing Title IX awareness and resources. We're proud that AAUW as joined the National Council of Jewish Women to work on behalf of the U.S. Department of Education. To learn more visit: https://www.aauw.org/issues/education/
Statement on birth control and health services [download PDF.doc]
Above is the AAUW Texas statement on the Health & Human Services Commission's recent family planning decision intended for publication in letters to the editor. This is an official statement from AAUW-Texas and it is in conformance with national AAUW policy statements on the issue of reproductive health. Please do not alter the statement. If you would like to add local data, you can find the figures for Medicaid births in your county by going to the DSHS website — choose Data & Reports.
EQUAL PAY
Pay Equity Toolkit:

Appoint a Branch Public Policy Chair
Become involved: Post on Facebook and Twitter
Pledge to distribute Title IX Resource Guides
Invite a State Leader or a representative from the League of Women Voters to conduct a "Legislative Day Training"
Become active in contacting your local, state & US legislators on policy issues by using AAUW's Two Minute Activist
---
Introducing Kate Kuhlmann of Hillco Partners
As we head into the 88th Legislative Session in January 2023, AAUW Texas will be working with Kate Kuhlmann of Hillco Partners to assist us in finding legislation to support (or oppose) in our quest for equity.
On December 1, AAUW Texas hosted a Zoom meeting with Kate Kuhlmann from Hillco Partners, our lobbyist for the 2023 legislative session.  In her presentation, she encouraged us to contact our representatives locally to have an impact on legislation of interest.  To find who represents your area, go to capitol.texas.gov for the representative lookup.  You can also search bills, amendments, and other information related to the Texas government. Kate will periodically send updates to the Public Policy Committee headed by Pat Rehm. The updates will be posted on this website.  This information can be used to stay informed on important issues that will impact the women and girls of Texas.
Listen to recording of the call at:  AAUW Texas Legislative Update with Kate Kuhlmann