2021 Equal Pay Day in Texas is in April.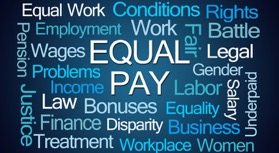 ---
February
Asian American women's Equal Pay Day
April 
All women's Equal Pay Day
April 
White women's Equal Pay Day
August 
Black women's Equal Pay Day
September 
Native women's Equal Pay Day
November 
Latinas' Equal Pay Day
---
Texas Equal Pay Day – 2017
26 women in RED what a sight to see yesterday at our Texas State Capitol.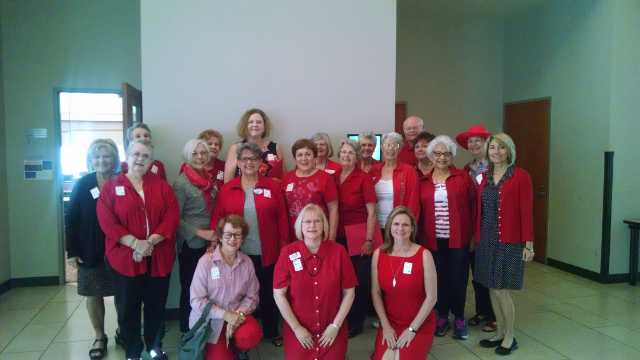 Equal Pay Day 2017 was a success with many, many people to thank!  We have 364 days to plan and make EPD 2018 bigger and better!
A very special thank you to Texas State Representative Ina Minjarez for sponsoring us and sharing information about a very important bill HB656 focusing on employment leave for certain family or medical obligations; imposing an assessment.  Take a few minutes to read the full bill.
Thank you to staff members from Texas State Representative's Eric Johnson (HB 290), Senfronia Thompson (HB 937), and Paul Workman for taking the time to speak with us about their respective bills and position on these bills.
We have identified next steps to engage and connect with the Business & Industry Committee, (Oliveria (Chair),Shine (Vice-Chair), Nicole Collier, Ramon Romero, Johnathan Stickland, Jason Villalba, Paul Workman).  Our 3 main bills are in this committee.  We will share and post next steps within the next few days.
We made the local Austin news check out this link: http://www.kvue.com/mb/news/local/equal-pay-day-the-demand-for-change/428622108 
A very special thank you to our branch Public Policy Chairs for your commitment to Public Policy and informing your branch members.