---
AAUW's 21st Century Recognition Program
Silver Award for 2001-2002
2018 -2019 Branch Leadership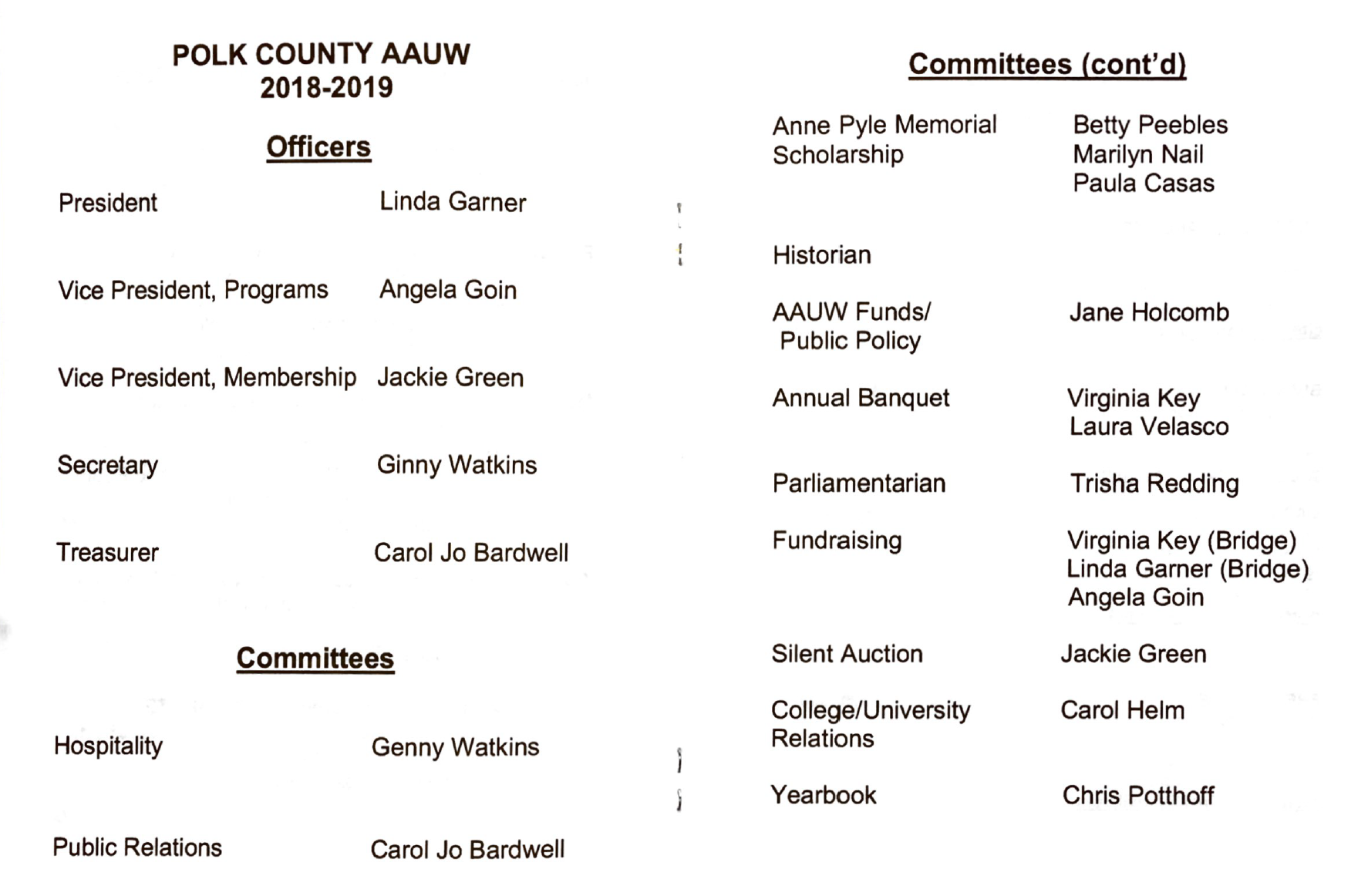 Join This Branch
Contact our Membership VP at the address above, or join this branch through the national web site.
Branch Meetings
Polk County AAUW meets on the 4th Monday evening each month in the upstairs meeting room of the First National Bank at 2121 US Hwy 190W at 6:45 p.m., except for December and May.   See those meeting locations below.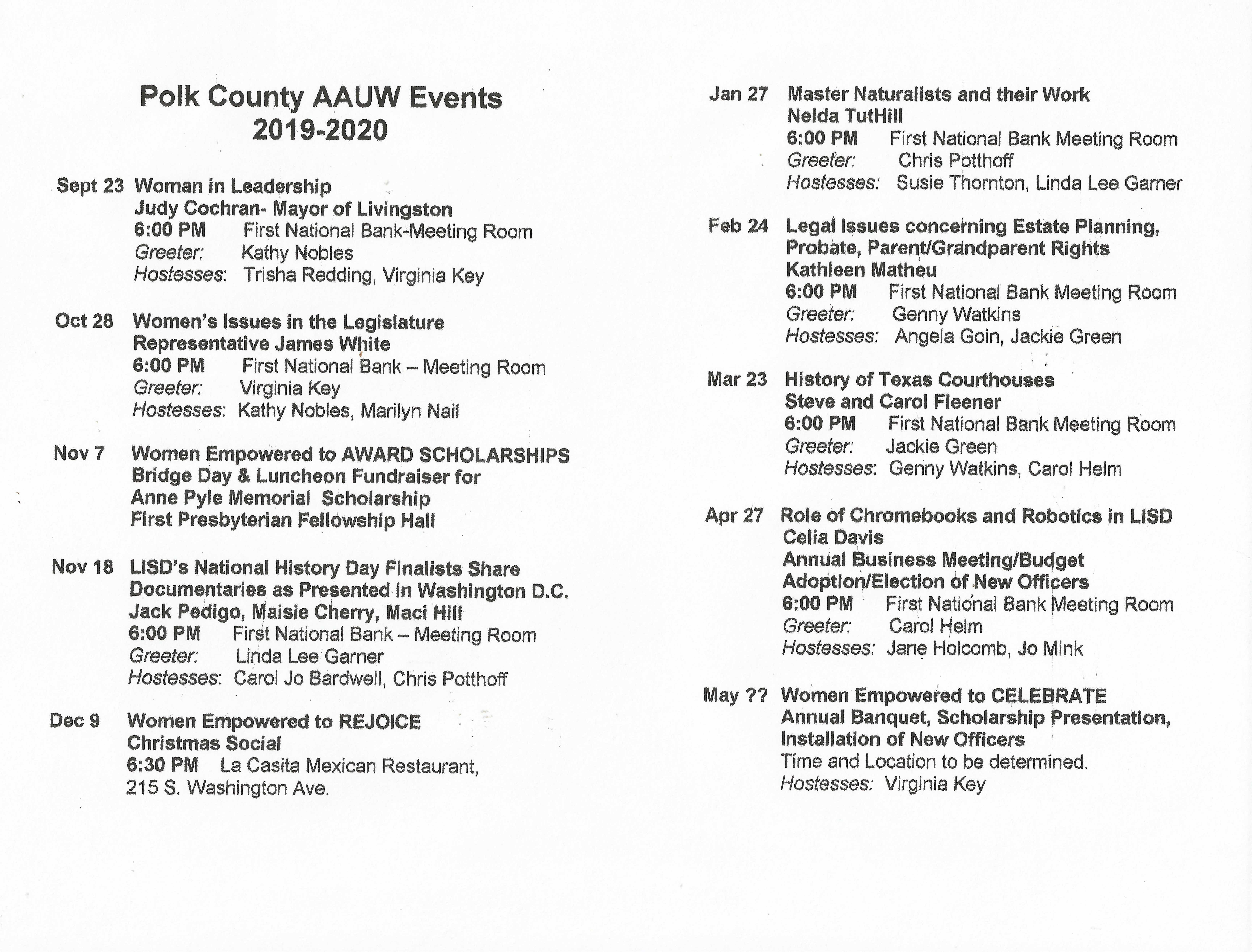 Visitors/new members who have an associate's degree or higher are welcome; first-time members are entitled to discounted dues.